Exposing bribery, corruption, and sanctions evasion
Exposing bribery, corruption, and sanctions evasion
In a challenging global environment characterised by geopolitical conflict and risk, there exists an opportune environment for manipulation and exploitation of financial and trade systems for sanctions evasion and corruption.

By helping to identify risks, carry out thorough investigations, and collaborate with partners, Clue helps organisations safeguard against threats and remain vigilant.
Secure and reliable reporting
Implement highly secure reporting mechanisms that facilitate the seamless acquisition of information referrals from various sources within your organisation or the public.
Streamlined intelligence integration
With its entity-centric design, Clue allows teams to seamlessly integrate and connect intelligence sources with investigative materials, leading to valuable new insights, leads, and lines of inquiry.
Data sharing with collaborators
Structure and manage intelligence holdings in accordance with national standards like the National Intelligence Model, and securely disseminate intelligence through encrypted links between Clue instances and your partners.
Across the spectrum of local to global corruption, involving organised crime, international kleptocrats and their enablers, intelligence is the key to unlocking their clandestine activities and unravelling their financial connections or assets. The ability to detect such corruption from a wide range of sources, including from whistle-blowers and confidential sources, internal data sets, and intelligence supplied by operational partners is vital.
Matt Horne - Director of Intelligence & Investigations, and former NCA Deputy Director of Investigations
Early detection and action
Build a comprehensive intelligence picture to swiftly identify and assess risks and threats at their early stages. Clue's efficient referral triaging supports proactive intervention to prevent the escalation of wrongdoing and threats.
Comprehensive risk assessment
Leverage Clue's intelligence, data, and insights to create comprehensive risk assessments and reports directly within the application.
Robust security and compliance
Confidently consolidate sensitive information with robust audibility and access control. Access data as needed while ensuring the utmost security and protection of sensitive information.
End-to-end investigation management
Experience seamless end-to-end intelligence and investigation management with Clue, from the initial receipt of evidence to the development of intelligence, enabling full-scale investigations that meet criminal justice standards and deliver impactful outcomes.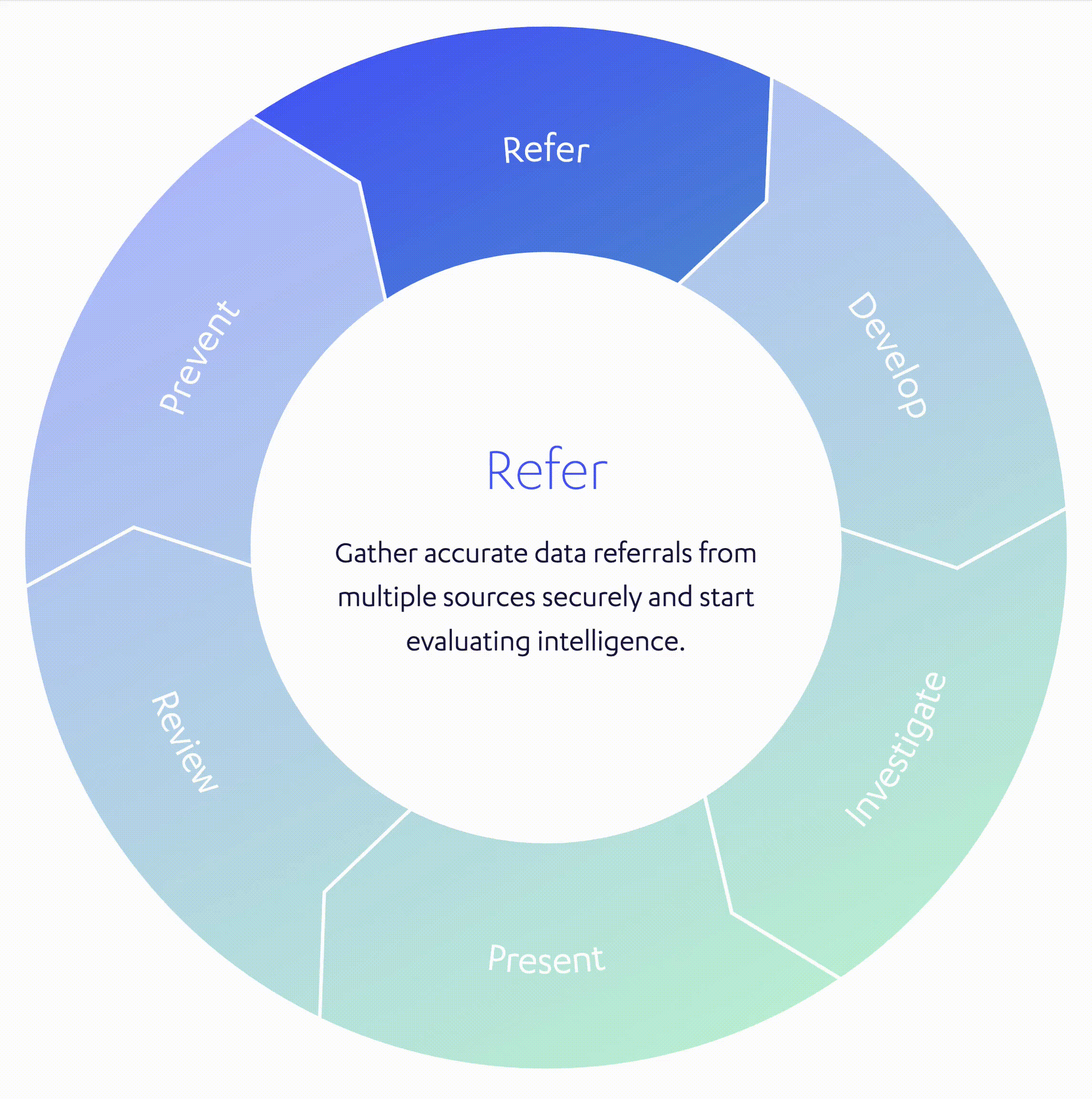 A single application for intelligence and investigations into bribery, corruption and sanctions evasion
Conduct end-to-end investigation and intelligence operations with one application, from first referral to case file.
Talk to our Economic Crime expert
Matt Horne is our Director of Intelligence and Investigations. A former law enforcement leader, he served for 30 years in policing and national security, accomplishing the position of National Crime Agency Deputy Director – Investigations. He is an expert in the domains of intelligence and investigations, with experience leading the most complex and high-risk operations at the national level.
Investigation software: To build or buy?
Should you build your intelligence and investigation management software in-house?
The evolving threats to intelligence
We explore the current intelligence challenges and opportunities in law enforcement.