Clue for counter fraud
Up against a fast-evolving digital fraud threat, counter fraud teams must be equipped with tools and strategies to identify fraud threats quickly and take action to prevent them.
Clue is used by private and public sector counter fraud teams to conduct end-to-end counter fraud investigations, and to aggregate data and intelligence sources to provide a holistic view of potential fraud activity and to surface new insights.
Trusted and secure fraud reporting
Implement secure fraud reporting mechanisms that allow for the acquisition of information referrals directly from various sources within your organisation or from the public.
Converge intelligence sources
Entity-centric design enables teams to converge and join the dots between intelligence sources and investigative materials, resulting in new insights, leads, and lines of inquiry.
Share data with partners
Structure and manage intelligence holdings according to national standards, such as the National Intelligence Model, and disseminate intelligence through secure encrypted links between Clue instances.
Act on early warning signs
Build a comprehensive intelligence picture that enables the identification and assessment of risks and threats at an early stage. With efficient referral triaging, Clue supports early intervention to prevent the development of further wrongdoing and threats.
"Our strapline is: Spot it, report it, together we stop it. The Clue system embodies this and helps NHSCFA and the NHS counter fraud community identify fraud risks – it supports better reporting and, ultimately, helps us in our work to stop fraud."
NHS Counter Fraud Authority
Fraud risk assessment
Clue provides intelligence, data and insight to enable the creation of comprehensive risk assessments and reports within the application.
Ensure security and compliance
Consolidate sensitive information while maintaining powerful auditability and access control. Access data when needed while ensuring that sensitive information remains secure and protected.
End-to-end investigations
Clue offers end-to-end counter fraud analytics and investigation management, from receipt of initial evidence to the development of intelligence and management of full-scale investigations that generate outcomes at a criminal justice standard.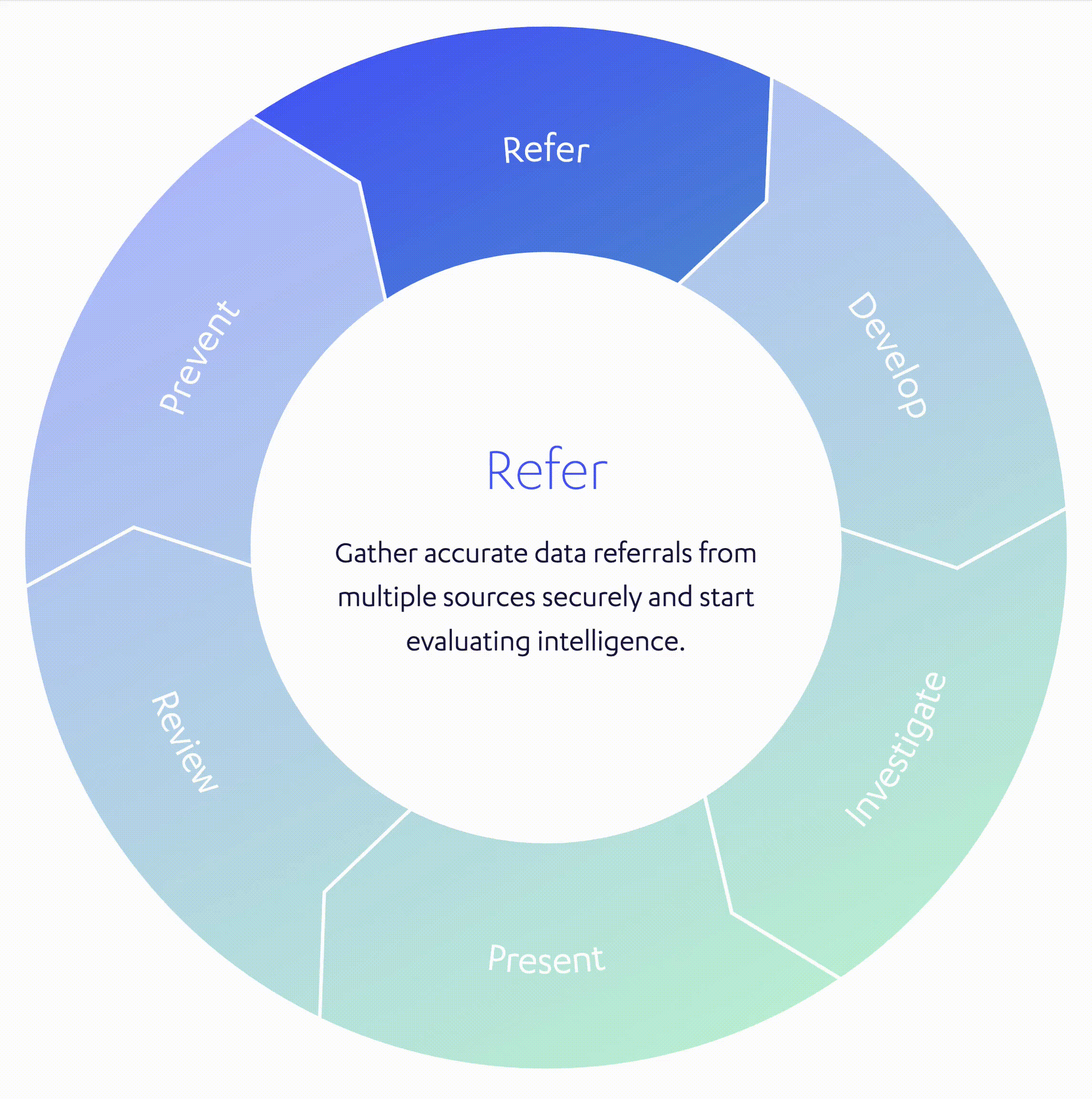 A single application for counter fraud intelligence and investigations
Conduct end-to-end investigation and intelligence operations with one application, from first referral to case file.
Talk to our Economic Crime expert
Matt Horne is our Head of Policing & Government. A former law enforcement leader, he served for 30 years in policing and national security, accomplishing the position of National Crime Agency Deputy Director – Investigations. He is expert in the domains of intelligence and investigations, with experience leading the most complex and high risk operations at national level.
Customer stories
Learn how more about how counter fraud teams use Clue in our latest customer stories.
Combatting fraud webinar
Clue gathered financial crime experts to tackle practical fraud prevention strategies. Rewatch it here.
Q&A: Ian Dyson on fraud
The former City of London Police Commissioner and financial crime expert Ian Dyson QPM on the rise of fraud and how to combat it.