Develop
Progress evaluation of incidents and determine course of action
Develop a deeper picture of information as referral is progressed to an incident. Ensure your team follow compliant procedures and make informed decisions with confidence.
Conduct deep evaluation of information
Identify and annotate relationships between new and existing information. Search Clue and use Insights tools to identify additional connections. Gather additional information from external datasets via Clue API.
Progress incidents with confidence
Assign evaluation tasks to users and track progress. Grade and share intelligence with other teams or external stakeholders. Log all decisions relating to course of action to ensure compliance.
"The quality and integrity of our data has improved dramatically; we have a high degree of confidence in the Clue system"
League Against Cruel Sports
Features
Access Controls
User permissions determine the functions a user can perform, such as read-only access or restricting entire Source Registers to individuals with security clearance.
Enhanced intelligence
Powerful Search functionality enables you to explore relationships between new and existing intelligence. Visualise connections with Charting and highlight connected locations with Mapping.
Organised workflow
Assign tasks to users with Workflow to ensure information is evaluated thoroughly with compliance in order to determine next course of action. Configure reminders to receive automated notifications on Task progress.
Transparent process
Record decision-making process and details in Decision Register to ensure evaluation process is transparent for audit-ability and debriefing. Investigator Notes enable users to record narrative to investigations.
Quick reporting
Quickly produce and export reports using customisable templates to share case information and updates with other users, teams or external stakeholders.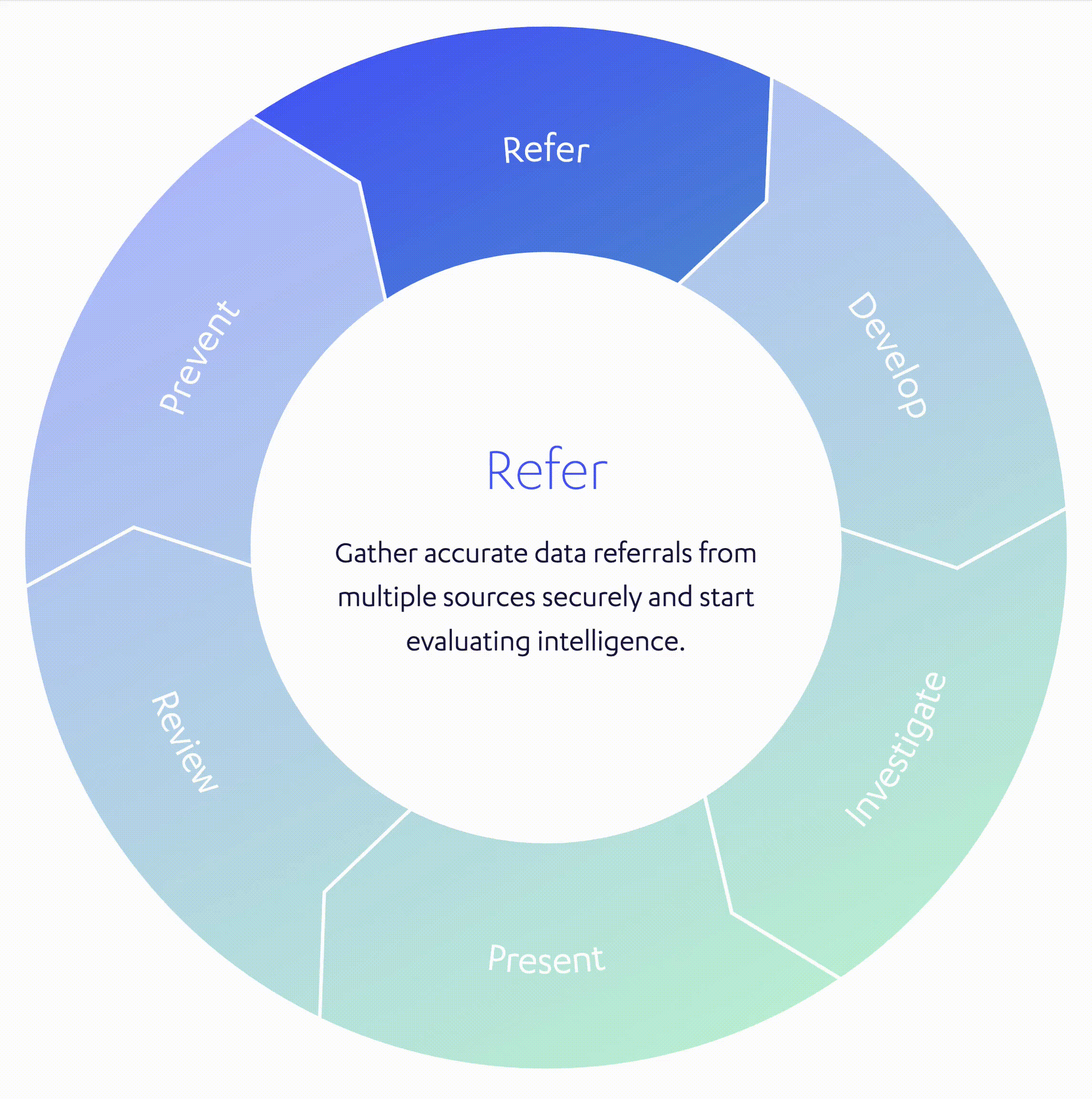 A single application for investigations and intelligence
Conduct end-to-end investigation and intelligence operations with one application, from first referral to case file.
Learn from the leaders in anti-doping
On October 5th, join sports law guru Richard McLaren and leaders in anti-doping and learn how to maximise technology for an intelligence-led approach to testing.