Review
Evaluate performance and quantify impact
Continually optimise your approach to Intelligence and Investigations. By analysing performance, reporting on outcomes, evaluating resourcing decisions, and identifying new trends and threats, Clue helps to ensures you achieve effective outcomes more efficiently in future.
Access data quickly  
Provide comprehensive review of operations with live data relating to investigations recorded and structured in Clue.
Quickly collate and exports information and outcomes for reports to share and review with stakeholders.
Conduct deeper analysis
Visualise and present data with Clue Dashboard, filtered views, and charts and mapping to identify trends and surface insights.
Easily and securely export data for deep analysis by third-party tools via Clue API and Integrations.
Customise reports
Format custom report templates for your organisation or compliant to specifications required of authorities.
"We can produce relevant statistics quickly through Clue. The reports we need to produce evolve and the reporting tools in Clue are flexible enough to evolve with us."
League Against Cruel Sports
Features
Workflow and Reporting
Simple and customisable reporting and data export enables you to keep stakeholders up to date on progress and course of investigation.
Visual insights
Data visualisation functionality enables you to present intelligence in visual formats. Add charts and maps to provide contextual insight to your reports and clearly show links between Entities and Records.
Registers and Entities
All data is securely recorded in Registers and associated Entities, ensuring data is available to identify trends and connections. Our Golden Nominal principle ensures an Entity exists just once in your Clue system.
Data exchange
Via secure Clue API, your system is readily integrated with commonly used applications in Clue marketplace to export data to third-party tools, and securely receive data from external sources.
Transparent process
Decisions affecting course of are are recorded and detailed in the Decision Register, ensuring transparency into decision-making process and decision owners, and process is auditable when required.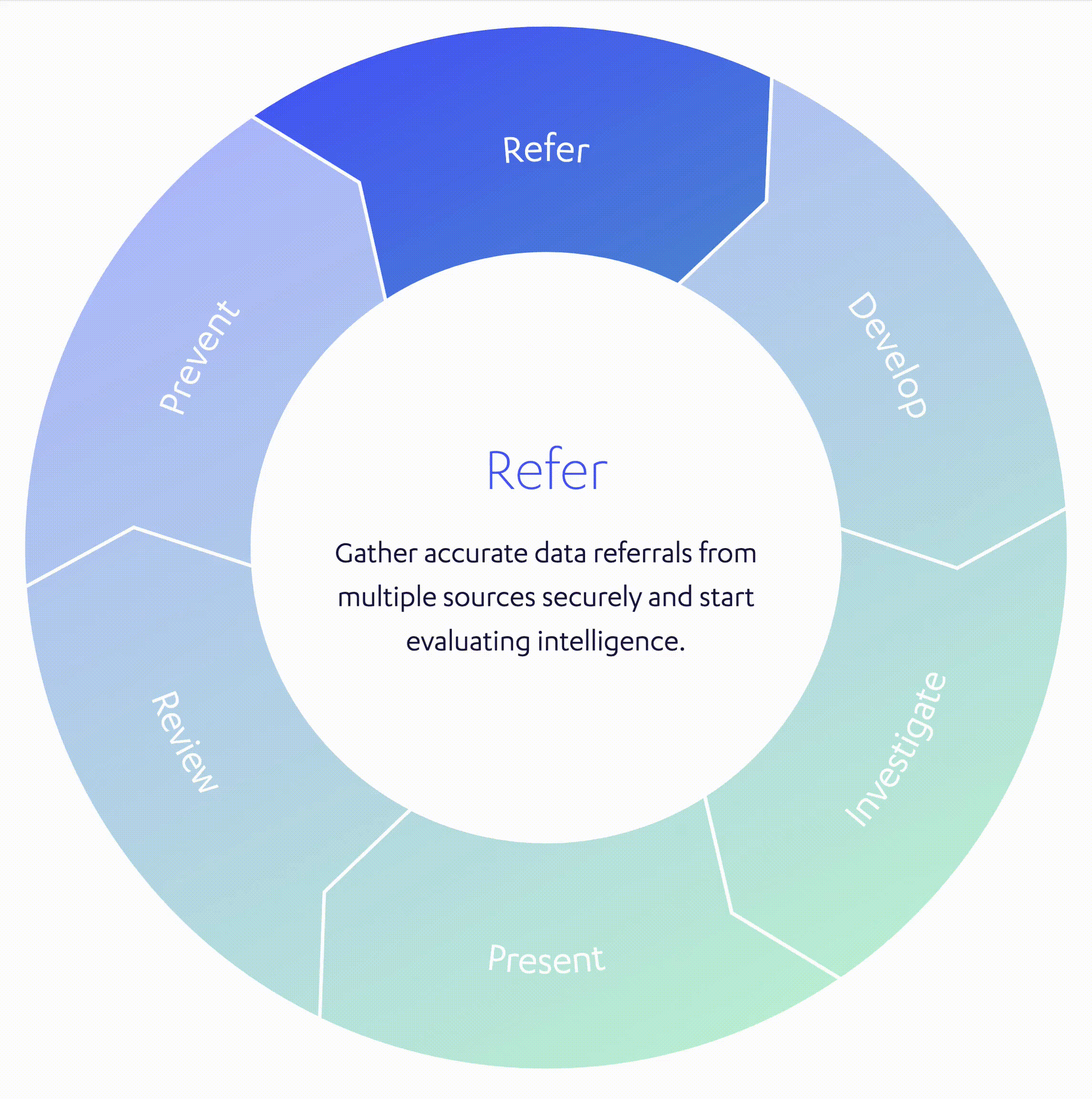 A single application for investigations and intelligence
Conduct end-to-end investigation and intelligence operations with one application, from first referral to case file.