Refer
Capture data from your ecosystem
Collect data securely via referral mechanisms such as webforms and provide confidentiality assurance to information sources.
Once it's in your system, it's ready for evaluation.
Develop confidence among sources
Simple and flexible referral options with source protection
Quickly respond to referrals with automated workflows
Data recorded directly into secure register with access controls
Ensure data standardisation and accuracy
Unified capture, structure and storage
Manage compliance and risk
Generate transparent audit trail
Evaluate referrals and data connections 
Assign evaluation tasks to team with Workflow.
Links to existing information shown automatically.
Filter and visualise data.
"Clue helps us to collate, organise, and assess the data and build patterns"
ESIC
Features
Direct data capture
Capture referrals directly into your Information Register with Clue webforms. Information is structured and ready for investigation.
Manual data capture
Rekey reports from a wide range of communication channels and information sources quickly and easily into the Information Register.
Automated data capture
Integrate with external systems via secure Clue API to automatically capture data from other tools you depend on.
Secure and accurate recording
New information is recorded directly into Information Register in correct structure ready for immediate evaluation.
Search and linking
Clue identifies and notifies you of connections between data. All information is searchable.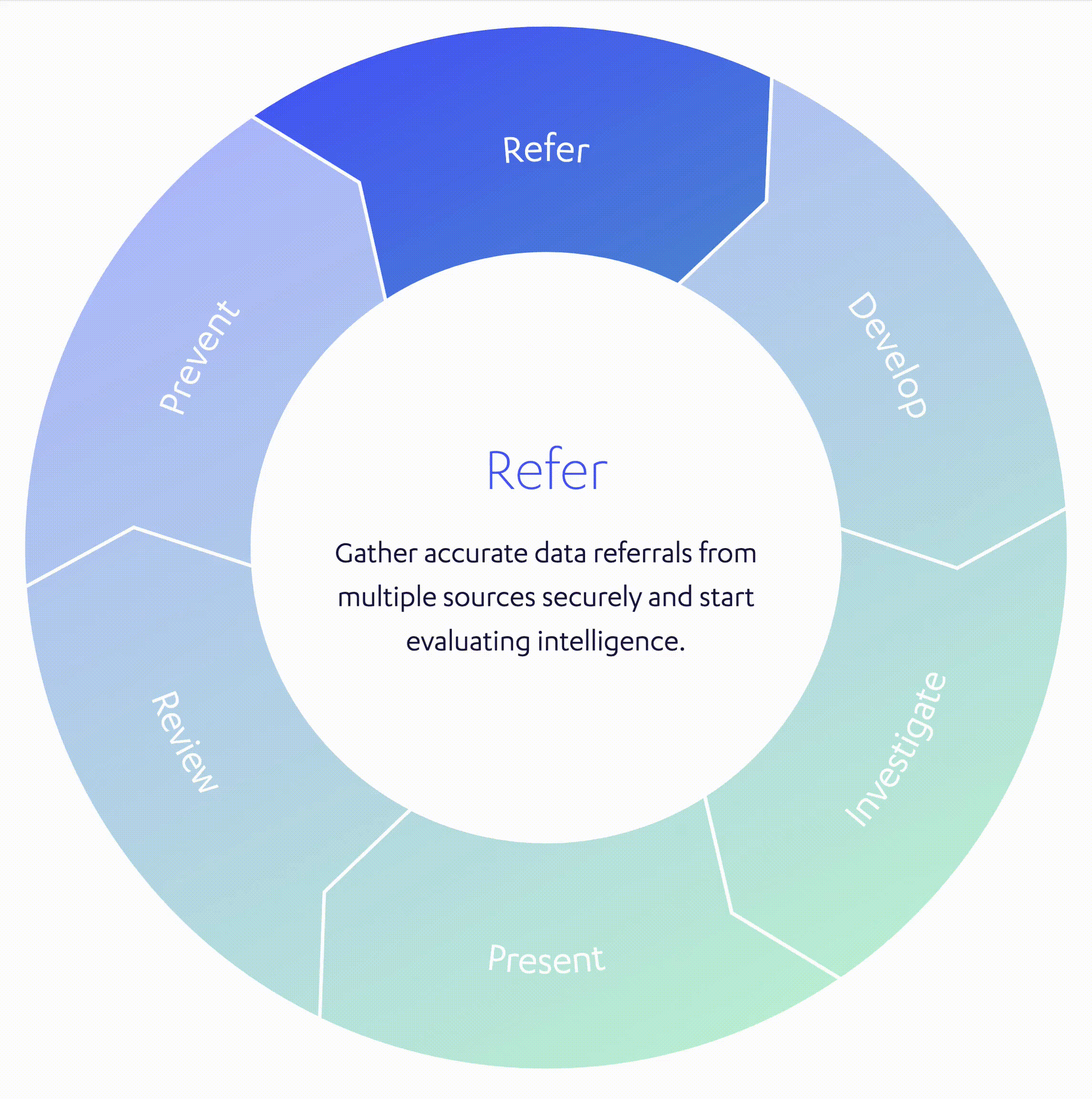 A single application for investigations and intelligence
Conduct end-to-end investigation and intelligence operations with one application, from first referral to case file.