Present
Present case information with ease and clarity
From HR hearings to structured case files, Clue provides users with a variety of customisable report outputs. Information can be easily collated, shared and presented in formats compliant with relevant authorities and protocols.
Build reports instantly
Create comprehensive reports and case files from select information. Export reports in compliant formats using configurable templates. Collaborate on reports, notices and case files with other users.
Disseminate complete reports
Grade and sanitise intelligence and add handling instructions to reports. Ensure no details are missed with data taken directly from Clue. Share directly to partners with Clue API or with PDF export.
"We have built a bespoke report that enables us to swiftly extract and submit management information and have created a one-stop shop for our investigators, saving time and reducing risk."
International Cricket Council
Features
Comprehensive exports
Reports, notices and case files can be collated and exported in compliant formats in just a few clicks. Present cases, share intelligence with partners or update stakeholders on progress.
Visual insights
Insights functionality enables you to present information in visual formats. Add charts and maps to provide contextual insight to reports and demonstrate clear links between data.
Registers and Entities
All data records can be linked to reports. Golden Nominal principle ensures an entity exists just once in your Clue system and resulting reports.
Sensitive intelligence
Intelligence grading, sanitising, handling instructions and source protection ensures sensitive intelligence is shared safely and securely.
Data exchange
Integrate Clue with commonly used and specialised applications in Clue marketplace to securely share data to external sources.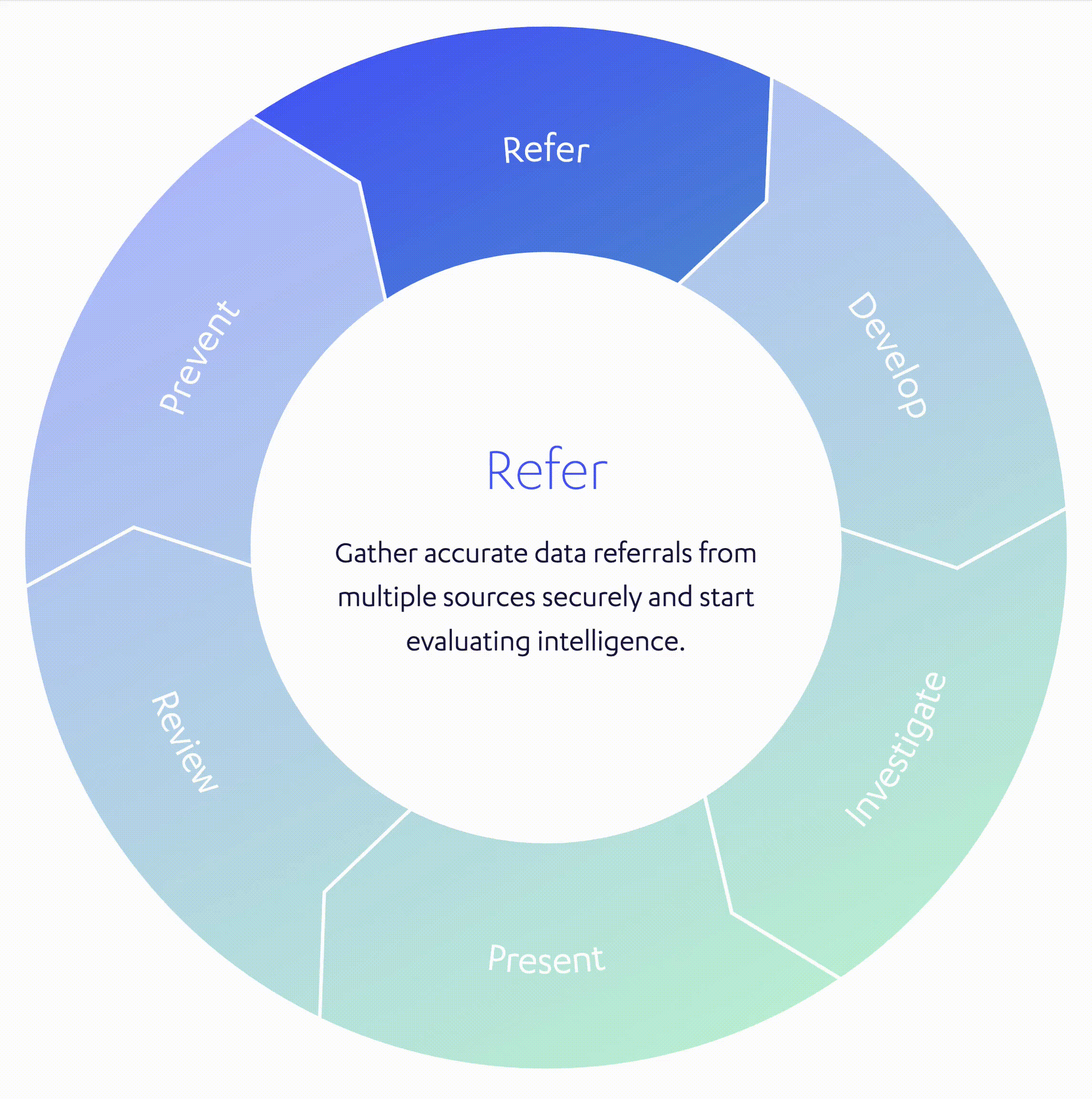 A single application for investigations and intelligence
Conduct end-to-end investigation and intelligence operations with one application, from first referral to case file.