Investigate
Conduct secure, focused and structured investigations
Investigations are promoted from new or existing incidents. By hiding unrelated records, Investigation Mode provides your closed group of users a formal and focused environment to pursue robust lines of enquiry.
Retain control and oversight
Investigation Register shows case-related records only. Decision Register logs new and excluded lines of enquiry. Configurable Dashboards and Notifications enable monitoring of investigation progress.
Drive collaboration
Investigations team can be assembled and assigned tasks. Records and Registers are updated dynamically to ensure team refer to real-time information. Reports and Insights can be collated collaboratively.
Operate with robust compliance
Record evidence formally in Material Register and Statement Register. Granular access controls ensure sensitive information is protected. Configure Workflow to ensure investigation is conducted in compliance with procedure.
"The fraudsters we are up against are forever adapting as technology changes and improves, making the frauds more complex and harder to track. Clue helps us link incidents together, to create more complex, linked investigations."
Three UK
Features
Access controls
Granular access controls and permissions ensure relevant users can access intelligence they require while data remains protected and secure.
Visual insights
Customisable views, graphical dashboards, data visualisation and mapping functionality enable users to uncover new insights.
Workflow and reports
Workflow tasks and deadlines ensure team productivity. Customisable reporting and data export enables you to share investigation progress.
Compliance and risk management
Decision Register provides a structured approach to risk assessment. All Tasks and completed actions are auditable to ensure traceability.
Investigation register
Only relevant records are visible in Investigation Register. Record evidence formally using the Material Register and the Statement Register and evidential events in Events Register.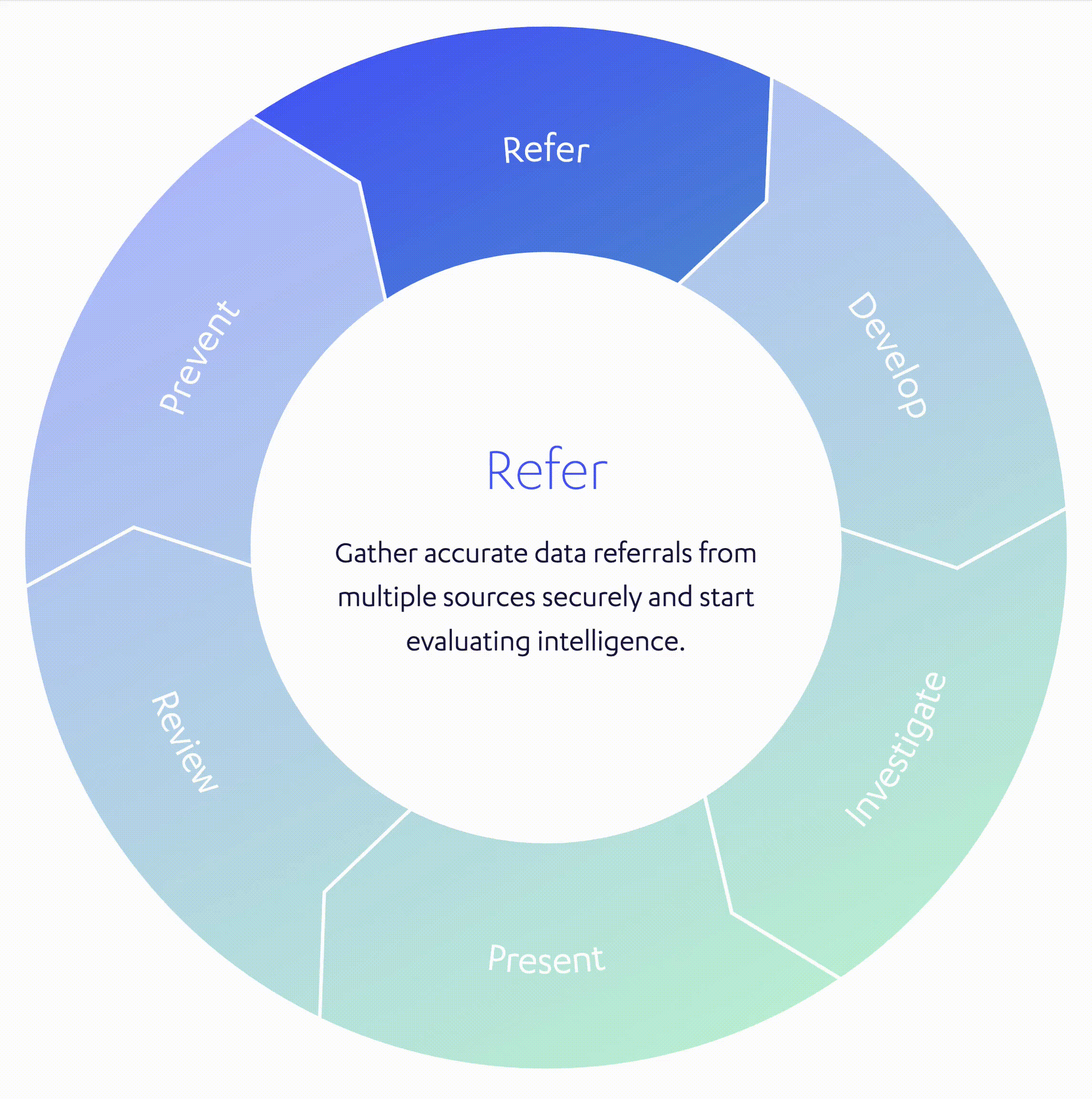 A single application for investigations and intelligence
Conduct end-to-end investigation and intelligence operations with one application, from first referral to case file.